Our Mission
To Provide the most cost effective and highest quality of Products & Services to clients.
We are pleased to introduce ourselves as one of the leading manufacturers and exporters of steel products in U.A.E. Steelmould Sharjah Limited is a part of the multinational Bramco group which has extensive operations in such diverse fields as quarrying, aluminium alloys, aluminium die-casting, non-stick cookware, scrap processing, anodes, de-oxidants and steel. The company has been in business since 1992.
The factory consists of :

(1) Section mill [228 PCD] capable of rolling small sizes of plain and serrated flat bars, plain bars and square bars.
(2) Structural mill [380 PCD] capable of rolling bigger sizes of round bars, square bars, angles and plain and serrated flat bars.
(3) A fully automatic Wire Drawing Plant capable of producing twisted square cross rods.
The rolling mills are unique as they can produce a full range of steel products with total flexibility, as sizes of products can be changed at a very short notice.
The products of Steelmould Sharjah Limited are manufactured to strict international specifications at our facilities in Sharjah.
Manufacturing of all the hot rolled products is done using the finest of billets and re-rollable steel.

Our products conform to the following international specifications:

BS 4449
BS EN 10025
ASTM A 569
ASTM A 36 / A6

We have a well equipped laboratory consisting of the highly sophisticated Spectro for chemical analysis and Universal Testing Machine for physical testing of the finished products and raw material.
Steelmould Sharjah Limited as a manufacturer of hot rolled products, is committed to achieving customer satisfaction by producing quality products, meeting the specification, expectations and delivery on time.

"We shall achieve this by effective implementation of Quality System Procedures, continuous technological advancement and total involvement of all employees at every stage of operation"

To reinforce this commitment we have gone in for ISO 9002-1994 certification.
The company has been approved by Lloyd's Register Quality Assurance for ISO 9002-94 certification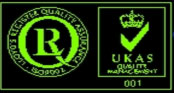 Sn
Type of Products
Specification
Size
Length
Packing Details
1
Re-inforcement Bars
ASTM A 615M Grade 40
8, 10, 12, 14 & 16mm
3, 6 & 12 meters
1 & 2 ton bundles
2
Plain Flat Bars
A569, ASTM A 36 &
BS EN 10025 S275JR
12 * 3mm to
50 * 8mm
3, 4, 6 & 6.05mtrs
1 ton bundles or as specified
3
Serrated Flat Bars
ASTM A 36 &
BS EN 10025 S275JR
12 * 3mm to
50 * 8mm
3, 4, 6 & 6.05 mtrs
1 ton bundles or as specified
4
Square Bars
ASTM A 36
8, 10, 12, 20 & 30mm
4,5 & 6 mtrs
1 & 2 ton bundles
5
MS Plain Round Bar
ASTM A 615M
8,10,12,14 & 16mm
6 & 12 mtrs
1 & 2 ton
6
Twisted / Cross Rods
A569 & ASTM A36
5 & 6mm
as specified
as specified
Location
Industrial Area # 2 of Sharjah,
Adjacent to the ÚAl Wasit – Caterpillar road.


Voice +971 6 5330972
Fax +971 6 5334867

Postal Address
P.O. Box # 7109,
Sharjah,
United Arab Emirates.

Email smijali@emirates.net.ae
steelmould@hotmail.com