Coil Service Center
Metex has a modern Coil Service Center to process metal coils like Hot Rolled Iron, Cold Rolled Iron, Hot Dipped Galvanized Iron, Electro-galvanized Iron, Pre-painted coils, Stainless Steel, aluminum, Copper, Lead and Brass from 0.30 mm to 4.00 mm.
Expanded Metals
Expanded metal products include Angle Bead, Plaster Stop Bead, Plaster Mesh, Block Reinforcement Mesh, Corner Mesh, Strip Mesh and Sheet Lath in Galvanized and Stainless Steel material in compliance to British Standard and Specifications.
T Grid Suspension System
Metex T-Grid suspension systems made out of galvanized and pre-painted iron or aluminum are elegant and hold the ceilings exceptionally tight and strong.
Sheet Metal Fabrication
Sheet Metal Fabrication operations involve cutting, shearing, leveling, punching, notching, bending, welding and powder coating. Fabrication facilities supported by coil servicing enables Metex to provide coils, strips and sheets from thickness 0.30 mm to 4.00 mm in custom widths and lengths either in plain or in machined form.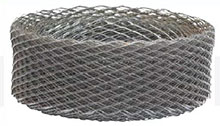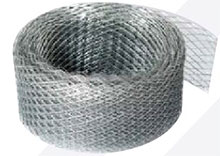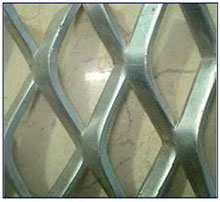 Dry Wall Partition and Ceiling
Metex produces Track, Stud, Wall Angle Main Channel and Spring-T in different thickness manufactured from Galvanized iron. They are manufactured on modern machineries by qualified and trained staff with strict quality standards.
Cable Tray Management Systems
Cable management system includes Cable Tray, Trunking, Ladders, and baskets with complete accessories made out of HDGI, CR/Mild Steel Galvanized (custom specific) , Aluminum and Stainless steel of approved standard quality specifications.